Question
Please tell me why the media went offline and how to recover.
Answer
reason
In DaVinci Resolve, video, audio, and still images are edited by "referencing" files. DaVinci Resolve does not make copies of those files and edit them.
For this reason, if the location of the file being "referenced" changes, it will no longer be possible to refer to it, resulting in a "media offline" situation that DaVinci Resolve cannot handle.
For this reason, basically, it is desirable to edit without moving the video, audio, and still images used as materials. If you have moved the save destination for reasons such as file organization, please correct the information on the link you are referencing by following the method described below.
Media offline also occurs when there is a problem with the render cache. Check it out in the next article.
Media offline recovery method
When media is offline, the media pool, timeline, and preview are displayed in red as follows. The image is an example on the edit page.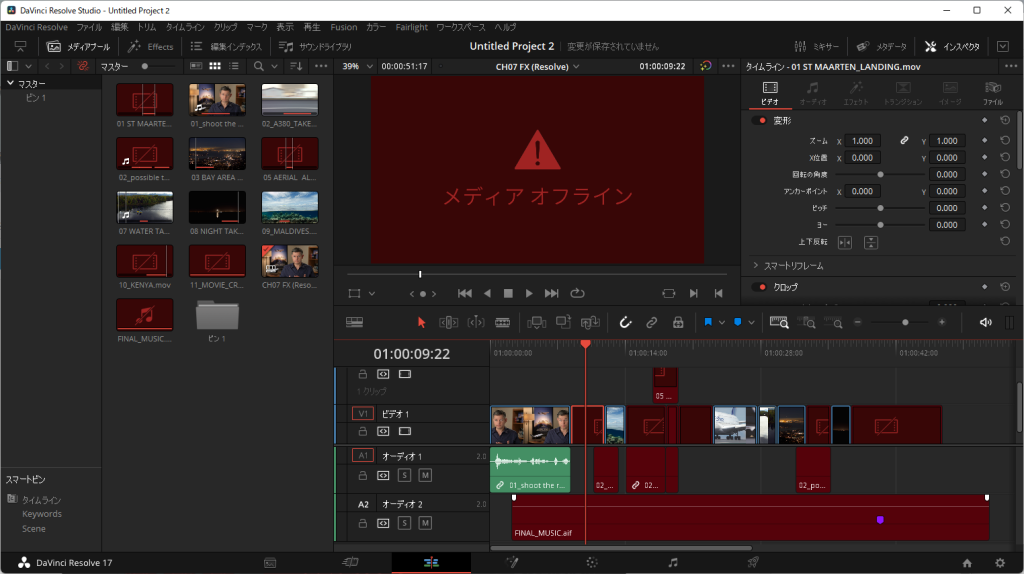 How to fix media offline in a project at once
Select Relink Media.
For edit pages: red clip icon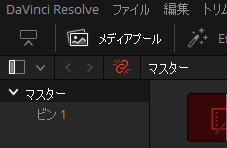 For cut pages: red clip icon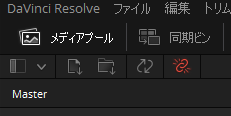 You can choose from two search methods.
Identify location: (Recommended)
Method for searching by narrowing down the search range by folder
Shorter search time

Method to search from the connected disk (
if it cannot be found by any means) Search time is long
If you have more than one folder where you previously saved the missing files, you'll see multiple folders.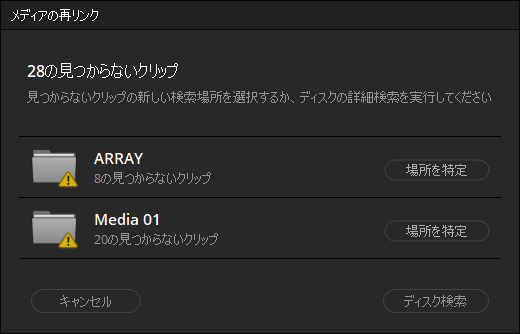 For "Specify location"
Please select a folder to search. In addition, the folders below the folders included in the folder will also be searched. Therefore, even if the specific folder is unknown, if you know the approximate location, you can select the approximate folder and search.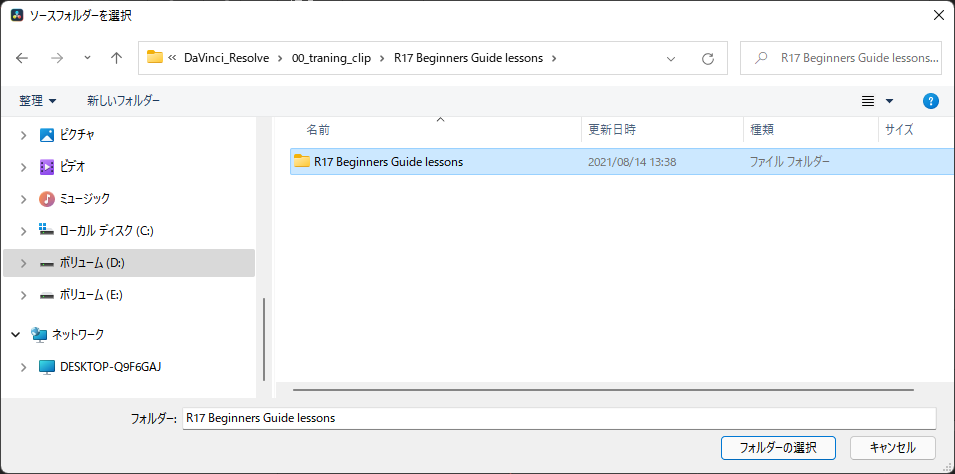 Any that are found will be linked.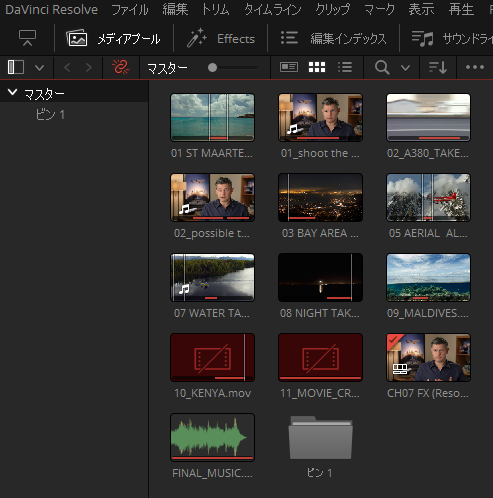 If it is not found, the following dialog will be displayed to inform you that there are still some that have not been found. Press <Close> and specify another folder with <Specify location> again to search, or execute <Disk search>.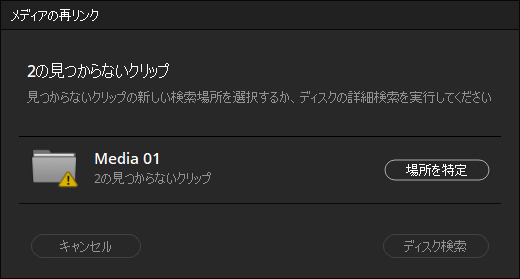 For "Disc search"
Select <disc search>. Although it depends on the environment, since it searches the entire disk, it takes overwhelmingly more time than searching with "specify location" to narrow down the range to some extent.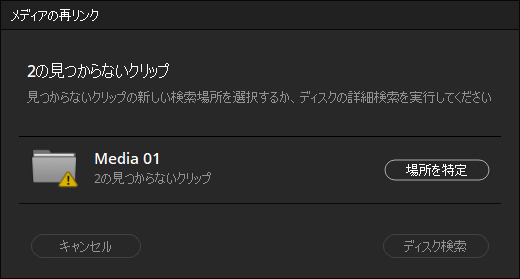 supplement
This time, we did not cover media offline support, but there is also a method of relinking individually for each material.
Right-click the media offline material in the media pool, select <Relink Selected Clips>, and specify the folder. In addition, it is a method when the save location is known. Disc search is not possible.