Question
I understand that I can back up the database and materials and move them when I replace the PC, but is there a way to migrate the layout?
Answer
It is possible in the [Workspace]-[Layout Preset] menu.
Once the preset is saved, write it to a file, load it on the copy destination PC, and reflect it.

However, [Timeline]-[Select clip at playhead position] and power bin display cannot be copied. Please set it each time in the environment of the move destination.
Moved from: Saving presets
Select [Workspace]-[Layout Presets]-[Save Layout as Preset]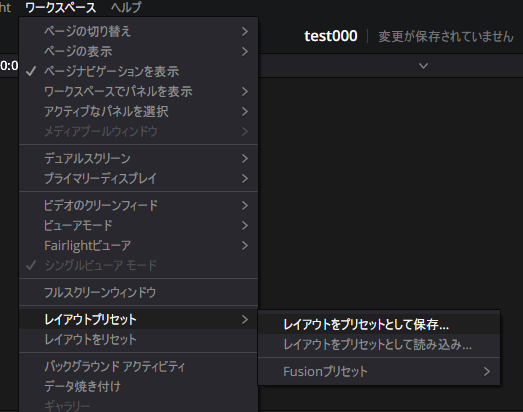 Source: Export preset
Select "Export Preset" for the preset added to [Workspace]-[Layout Presets]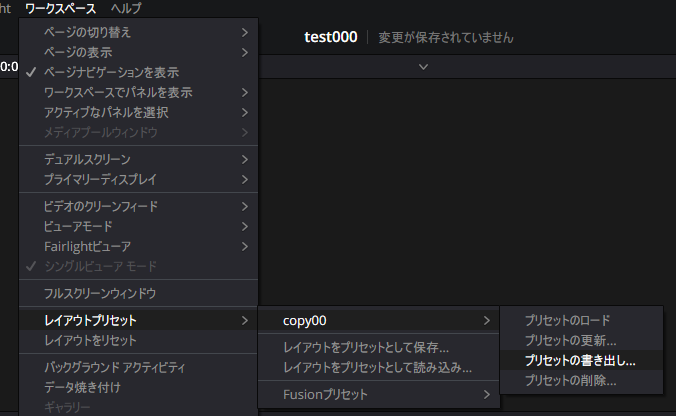 Go to: Load Preset
On the destination PC, select [Workspace] - [Layout Presets] - [Load Layout as Preset] and open the ".preset" file.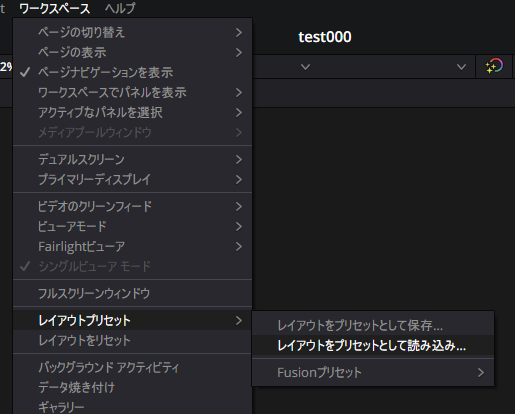 Destination: Apply preset
Select "Load Preset" for the preset added to [Workspace]-[Layout Presets] on the destination PC