An update to the DaVinci Resolve Cloud has been announced.
 https://www.blackmagicdesign.com/jp
…and what is DaVinci Resolve Cloud?
Some information sites such as PRONEWS say it's the latest in post-production and cloud collaboration.
Will you start a service that provides an environment for DaVinci Resolve Project Server running on the cloud and enables simultaneous editing between remote terminals?
It would be nice if it could be used not only for sharing editing information such as timelines, but also for storing material data.
I'm looking forward to the information disclosure!
It seems that it will be published on the following site.
 https://www.blackmagicdesign.com/jp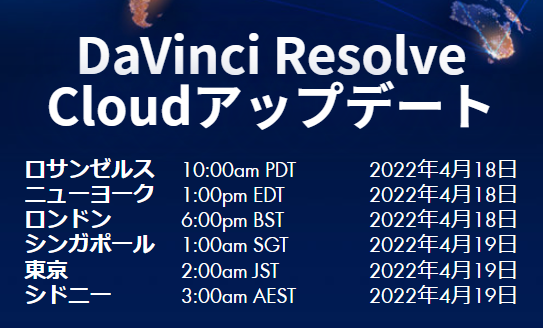 published content
DaVinci Resolve Cloud Update
DaVinci Resolve 18.0 Beta 1 Released