Question
Please tell me how to change the length, speed, color, etc. of the transition in the inspector or timeline and save it as a preset.
"Favorite" only registers default transition settings.
Answer
Register to the transition preset.
When you register a transition preset, unlike when you register it as a favorite, a preview is also displayed when you mouse over it like any other transition. In addition, although favorites are displayed in order of registration, transition presets can be arranged based on the name at the time of registration.
Registration procedure
Right-click the transition on the edit page and select <Create Transition Preset>.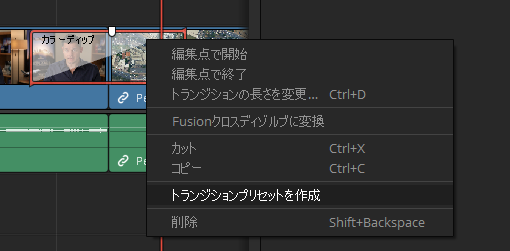 name it<OK>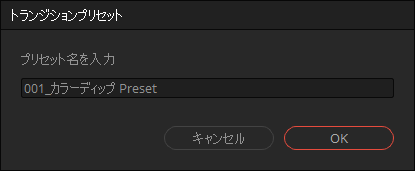 You can check what you have registered at:
edit page
 The "User" of the Effects Toolbox Video Transitions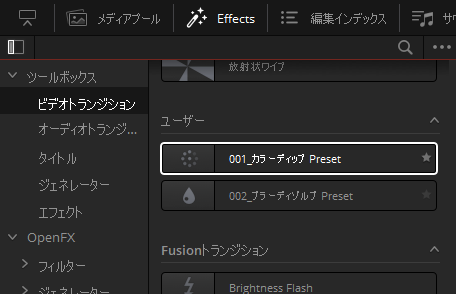 cut page
 Users in transition video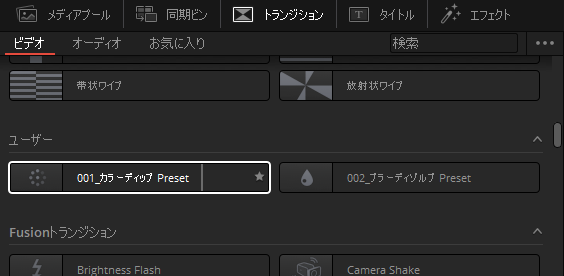 Changing registered presets and renaming (renaming)
Set the registered transition to an arbitrary location once and register it again.
The same applies to name changes. There is no facility to modify just the name.