Question
Is there a way to make Fusion's preview scaling and up/down operations the same as the edit and color pages?
Answer
It can be changed in the settings.
In the default state, the preview up/down movement and zoom operations are reversed on the Edit page, Color page, and Fusion page.
Default setting state
Windows: Ctrl + mouse wheel up/down
Mac: Command + mouse wheel up/down
Edit page and color page: move up and down (tilt)
Fusion Page: Zoom
Mouse wheel up/down: zoom
Edit page or Color page: Zoom
Fusion page: move up and down (tilt)
Change settings in Fusion
By changing the operation in the following way, you will be able to operate on Fusion in the same way as the edit page and color page.
Switch to the Fusion page and select [Fusion]-[Fusion Settings F(usion Settings)]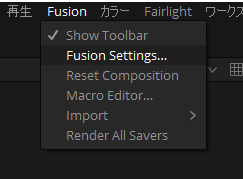 Check Ctrl (Command) for Pan in "Touch Scrolling & Mouse Wheel" in "User Interface". Press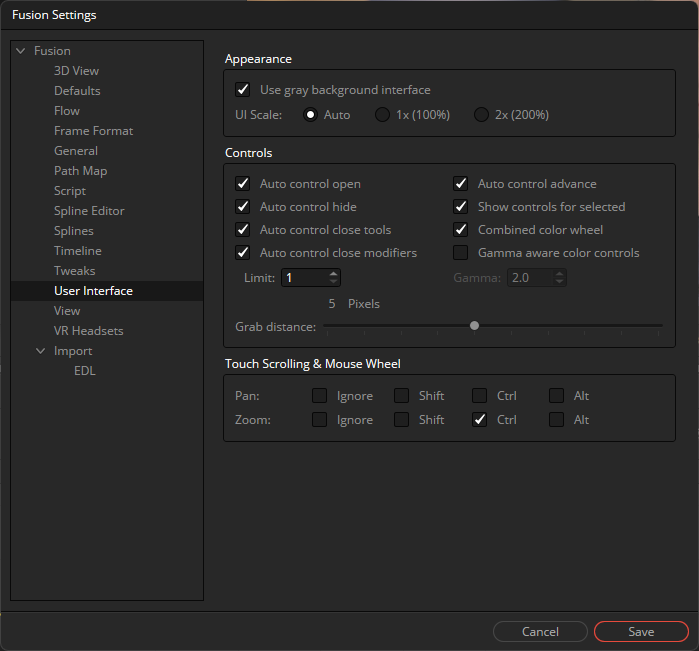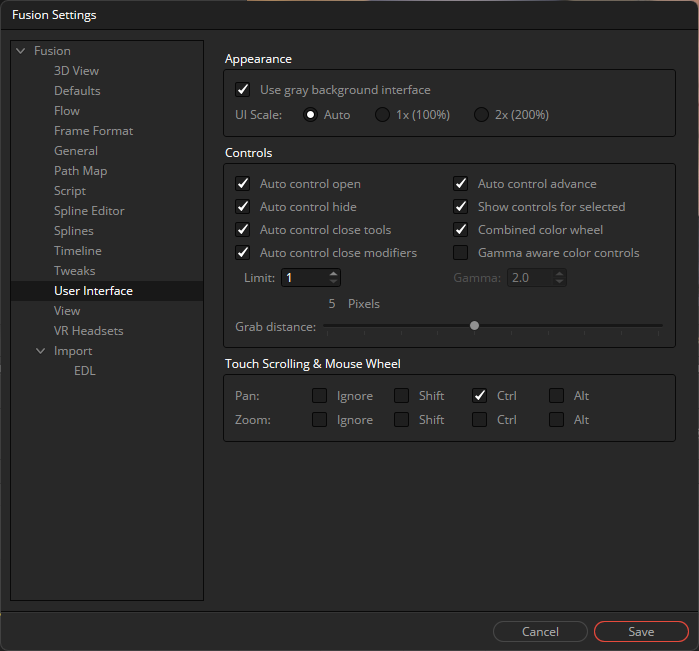 It is also explained in the video.
2023/11/11 Added Japanese menu information
#DaVinciResolve