Question
Can I select multiple keyframes and change values ​​such as X position all at once?
I would like to fine-tune the result of smart reframe. For example, if I want to move the subject's position 200 pixels to the right as a whole, how can I do it efficiently instead of fixing each keyframe? As you can see in the attached image, when I multi-selected keyframes and changed them from the position of variation in the inspector, only the frame with the playhead changed.
Also, is it possible to select keyframes at once and change the X position and Y position at the same time?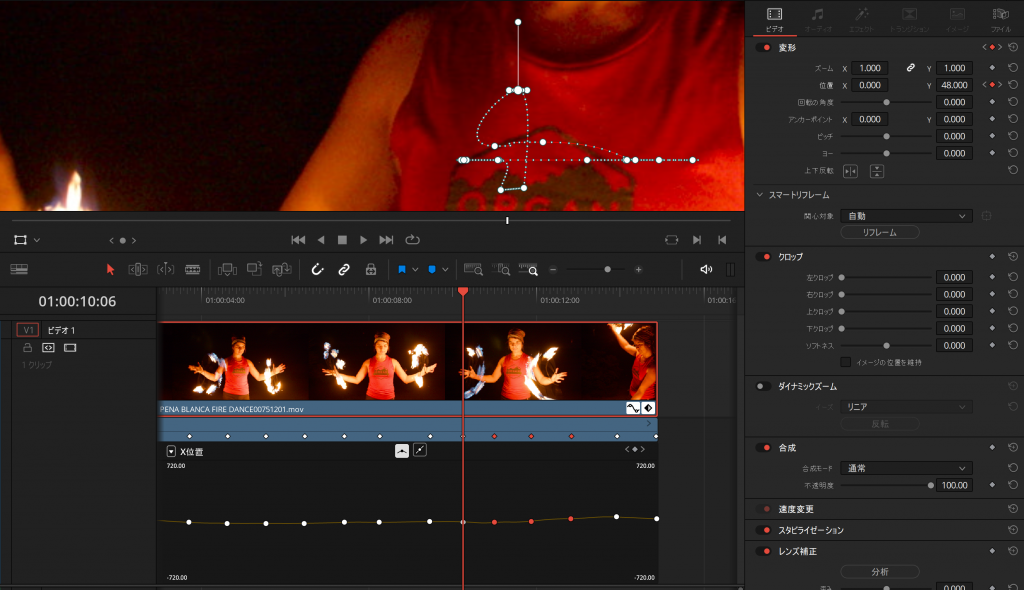 Answer
If you only have one parameter, you can change it at once by CTRL-clicking the keyframe you want to move and dragging the clicked keyframe up or down on the graph. A numerical value cannot be specified.
Also, the X position and Y position cannot be changed at the same time.
By pressing "Transformation" at the bottom right of the view, the operating position of the displayed frame is displayed, and by moving the point on this display, X and Y can be changed at the same time, but this method , you can't move multiple points at the same time by a fixed amount.
——————-
If it is a Fusion page, there is information that XY can be displayed and moved at the same time, so I will check the details and add it.