Question
When I render on the Deliver page, I get a dialog saying "The clip (File name) could not be processed." and the render never completes. Is there a way to let the rendering complete?
Japanese
Render job (job number) failed. Could not process current clip. Clip (Filename) could not be decoded correctly. Make sure the clip is on your drive.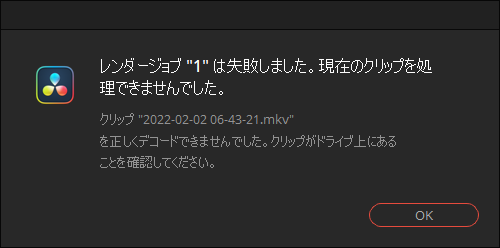 English
Render job (job No) failed as the current clip could net be processed.The clip (File name) could not be decoded correctly.Please check if the clip is still available on te drive.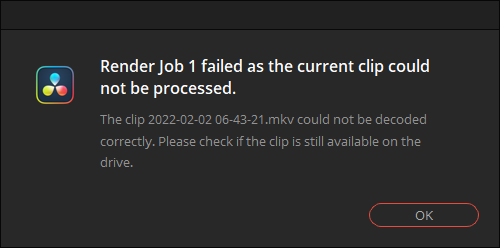 Answer
A timeline that is in scope for rendering may have the following issues:
There are clips with "Media offline" that are not linked to files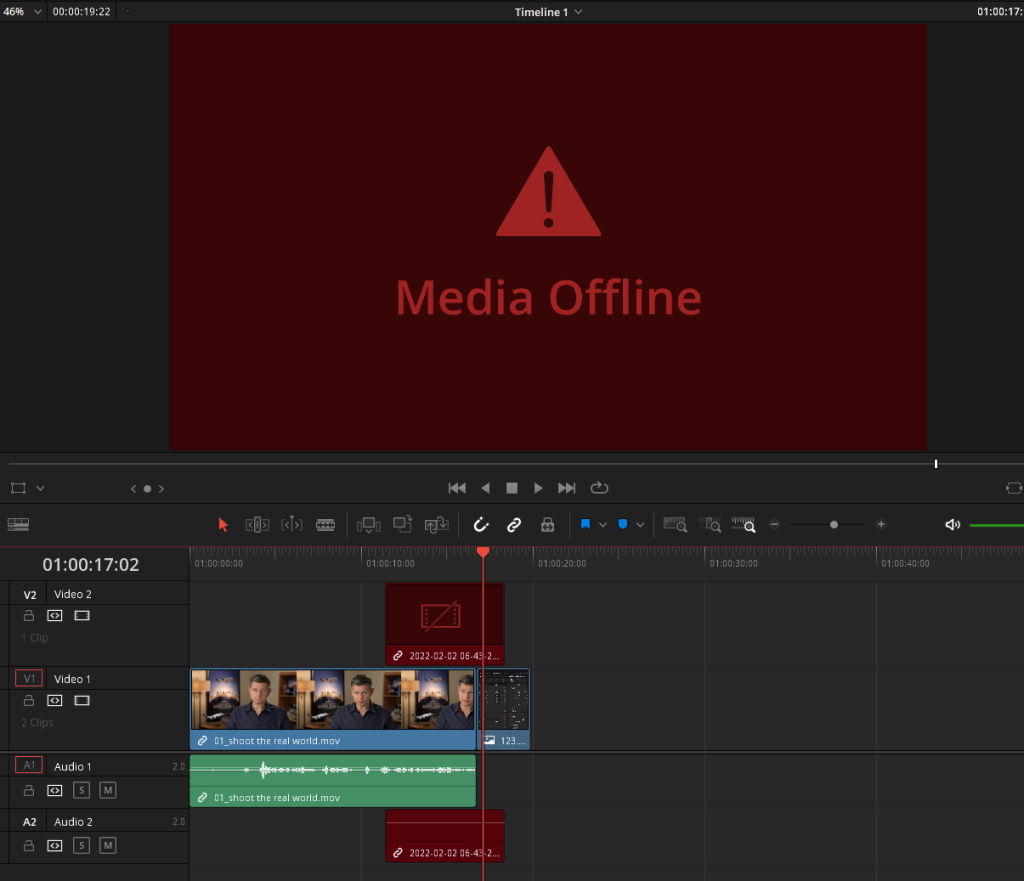 Certain frames in clips are missing
Identifying problem areas
If there is a "Media offline" clip in the timeline, this clip is the problem.
However, very short clips or partial clips within clips may not be found on the timeline.
During rendering, the playhead moves in the timeline at the bottom of the Deliver page. By running the job in which the problem occurs and visually observing how far the playhead advances before the error occurs, you can see the approximate location of the problem. It is possible to solve the problem by checking the confirmed position and correcting the problematic part.
However, even with this method, there may be cases where the problem area cannot be confirmed. Even in that case, there is a possibility that it can be avoided by the correction method described later.
How to fix
Remove the problematic clip or frame from the timeline
Stop renders when a frame or clip cannot be in UI Settings in the User tab of Preferences processed) uncheck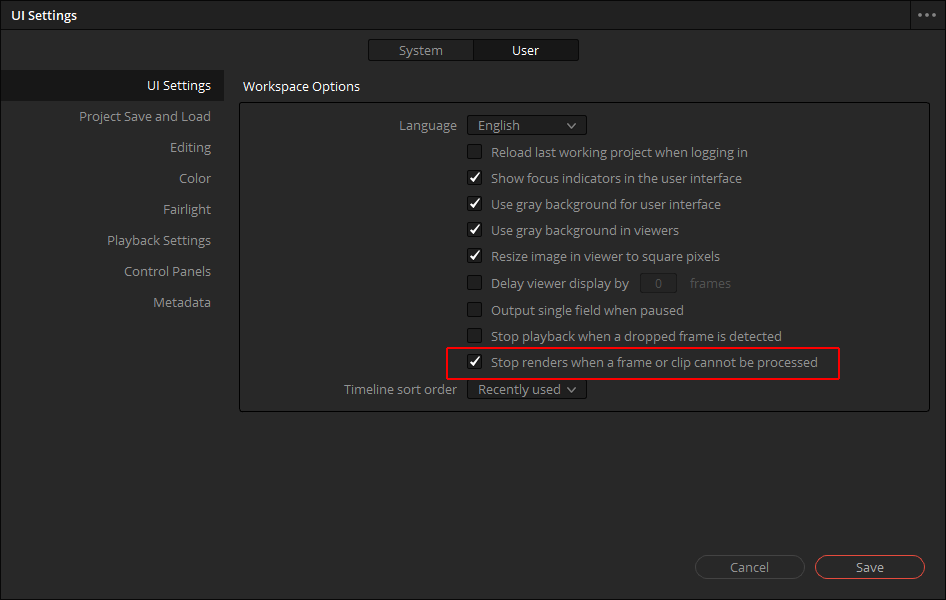 If I uncheck "Stop renders when a frame or clip cannot be processed", it renders ignoring errors, but the frame in question looks like this: image.