Question
How can I cut sounds below or above a certain frequency?
Answer
I think it's good to use EQ in Fairlight.
Also, Fairlight's EQ can be set in two patterns: "Clip" and "Track".

EQ display method
・Clip: Select the clip and EQ in "Audio" of the inspector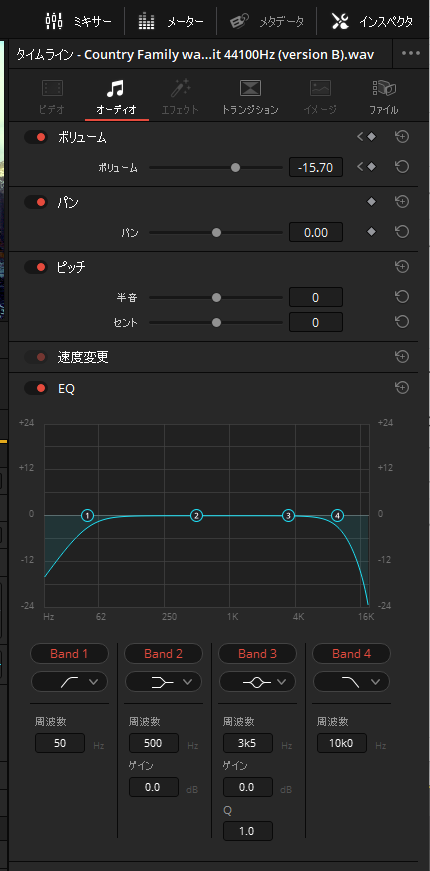 ・Track: Double-click the EQ of the track in the mixer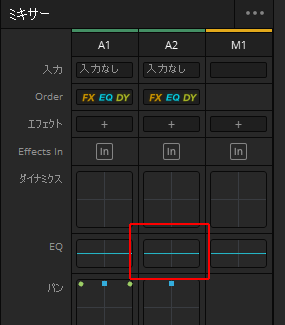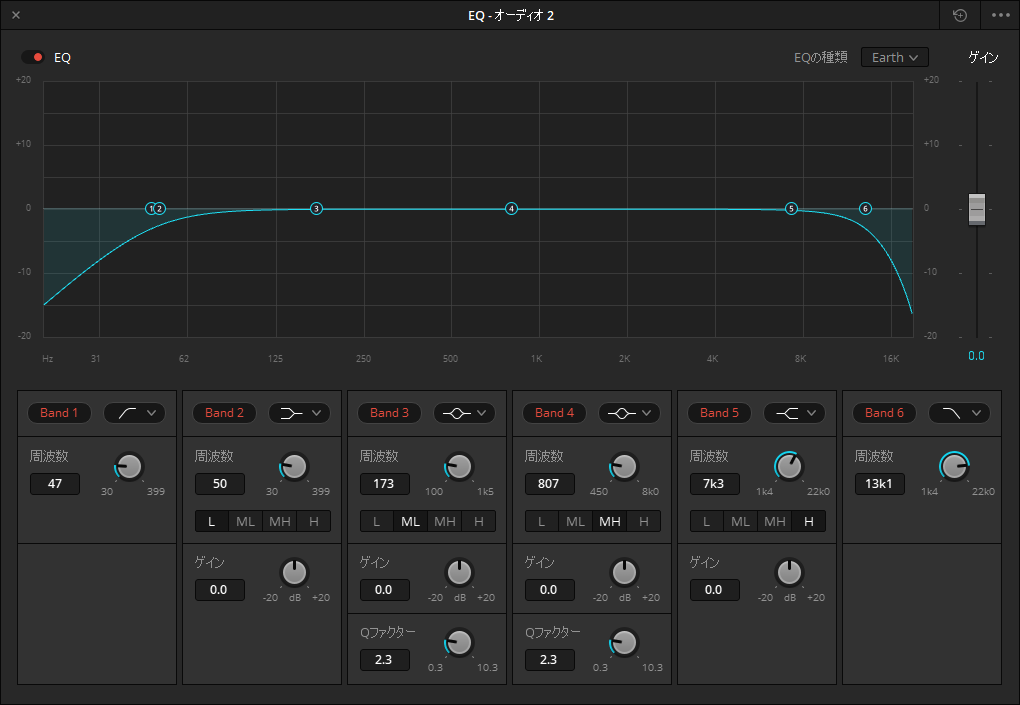 A clip equalizer has 4 bands, but a track can use 6 bands, allowing for more detailed adjustments.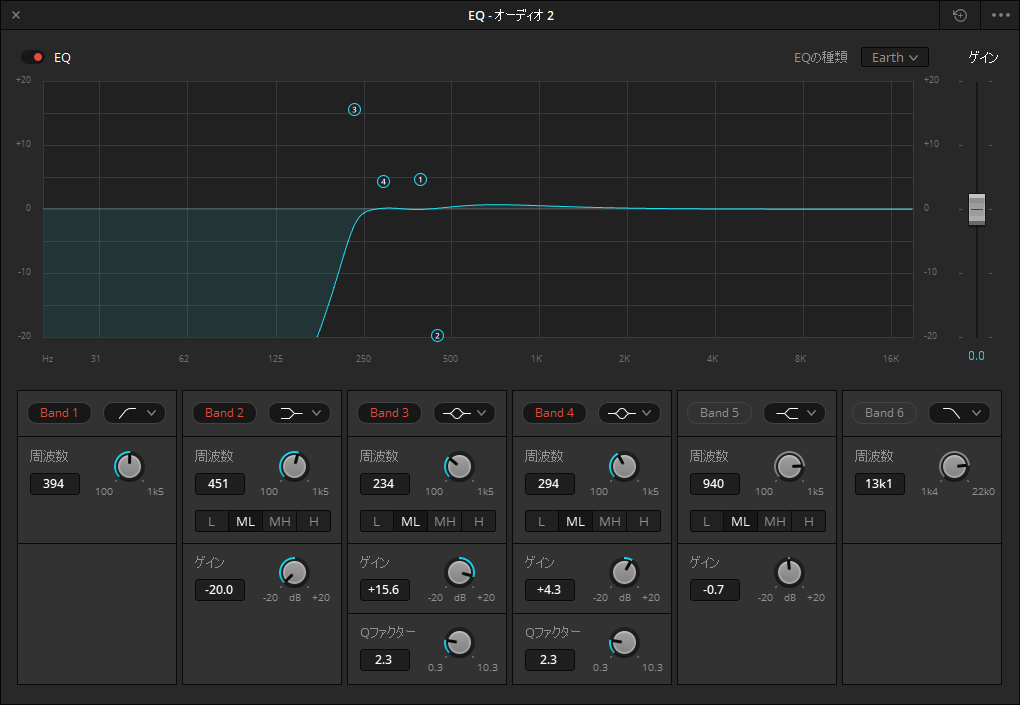 To check the real-time frequency, drag and drop "Audio FX" - "FairlightFX" - "Frequency Analyser" in "Effects" to the following location.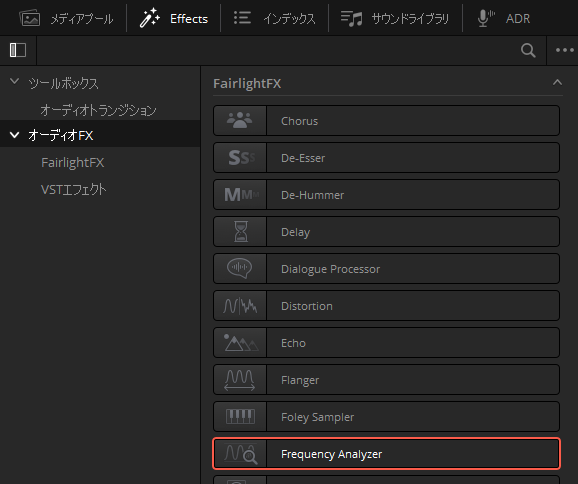 Clip: Confirmation for each clip
Track Header: Track by Track Confirmation
Mixer Bus: Overall Review
You can adjust the EQ while watching the real-time situation in the "Frequency Analyzer" as follows.