Question
When I updated to 17.4, the size of the menu etc. changed and the layout collapsed. Is there any way to improve it?
Answer
subject
Confirmed only on Windows terminals. I don't know if it happens in Mac environment.
We have confirmed that this occurs when a specific magnification is used when the display scale in the OS settings is set to enlarge due to reasons such as using a high dpi display.
phenomenon
Comparing 17.3.2 and 17.4, you can see that the handling at 250% display scale is different.
The display scale of 250% was treated the same as 200% in 17.3.2, but it seems to be the same as 300% in 17.4.
However, the screen size (in inches) may also change the results.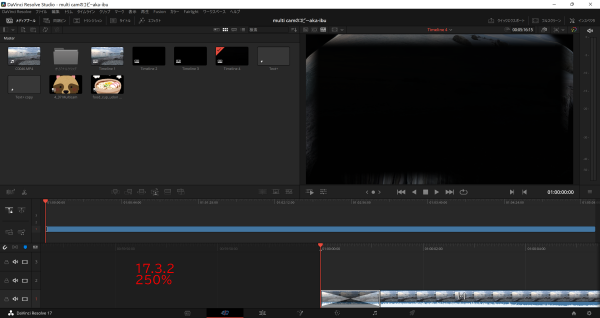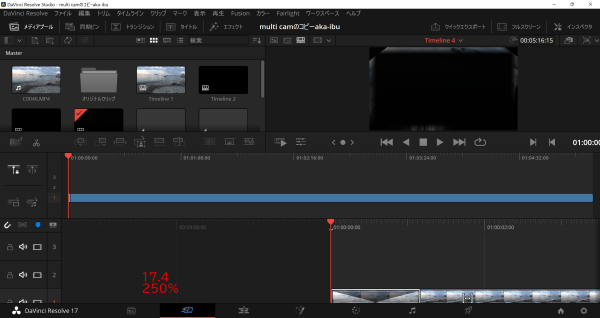 cause
It is thought that the threshold of the display scale used when processing the menu display and layout of DaVinci Resolve has changed from the past version.
Workaround
Change the OS display scale.
If there is a problem with the 250% display scale in 17.4, changing it to 249% has confirmed that the display will be the same as when using the 250% display scale in 17.3.2.
The threshold for other display scales is unknown, so please try changing the display scale according to the situation.