Question
Please tell us about the support status and recommended configuration for Macs equipped with Apple silicon such as M1/M1 Pro/M1 Max.
Answer
17.1 in November 2020 will be natively compatible with M1 Mac (Apple silicon), and version 17.3 in August 2021 will be optimized for M1 Mac, with triple the performance compared to 17.2 and earlier versions. is improving.
In addition, version 17.4 released on October 22, 2021 has also been optimized for the pre-release M1 Pro/M1 Max.
Conventional model with M1 chip
A Mac with an M1 chip is recommended by Blackmagic Design's official information, and it is said that 4K cut editing is comfortable. 8GB of installed memory is unreliable. We strongly recommend changing it to 16GB or more.
However, if you use a lot of GPU-intensive effects such as noise reduction and film grain, it is recommended to use a Mac with 8GB or more of VRAM, so if you are going to complete it on a single PC , we recommend that you consider the models with the M1 Pro/M1 Max chip that will be released in the future.
Models with M1 Pro/M1 Max Chip
A model equipped with a chip that further strengthened the conventional model equipped with the M1 chip was announced on October 18, 2021 (US time).
The information has just been released and there are no reviews, but according to Apple's information, the M1 Pro is 1.4 times faster than the previous 16-inch MacBook Pro with 8GB of VRAM, and the M1 Max is 1.9 times faster. ... apparently ...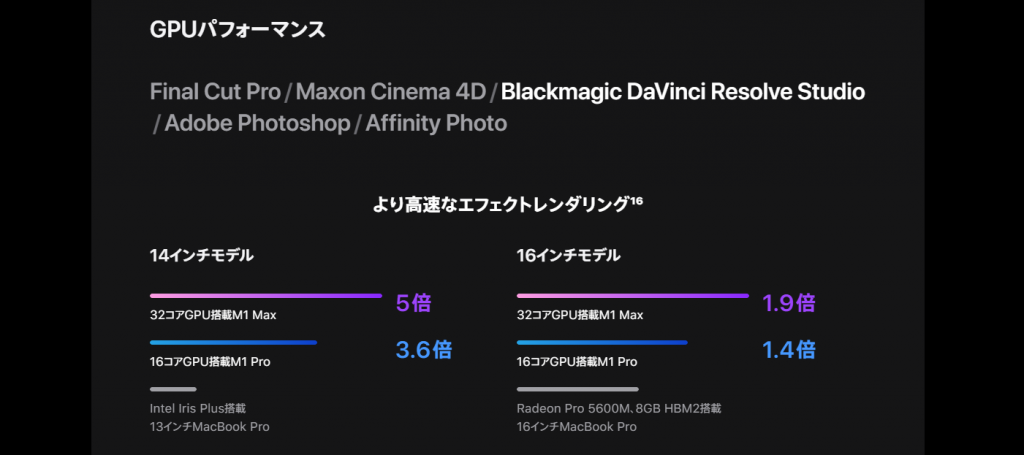 As a result, it is thought that it will work smoothly even when the effects that use the GPU abundantly, as described in the "Conventional M1 chip model" above, are used frequently.
Even within Apple's site, you can think that it will work without problems because the information of DaVinci Resolve is disclosed in this way.
As a DaVinci Resolve professional, Mr. Rohit Gupta, software development director at Blackmagic Design, the developer of DaVinci Resolve, also appeared at the announcement event and said the following.
4x better performance with DaVinci Resolve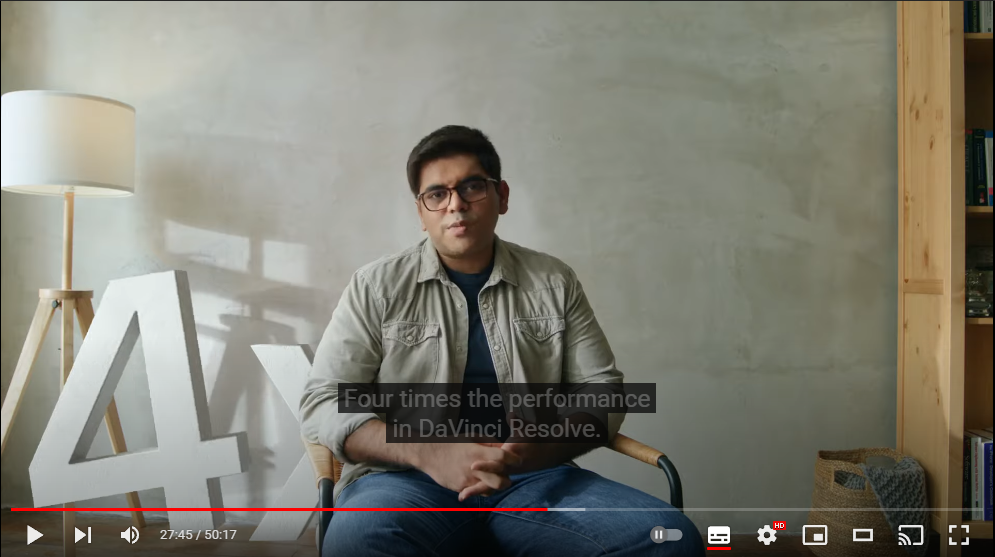 GPU 5x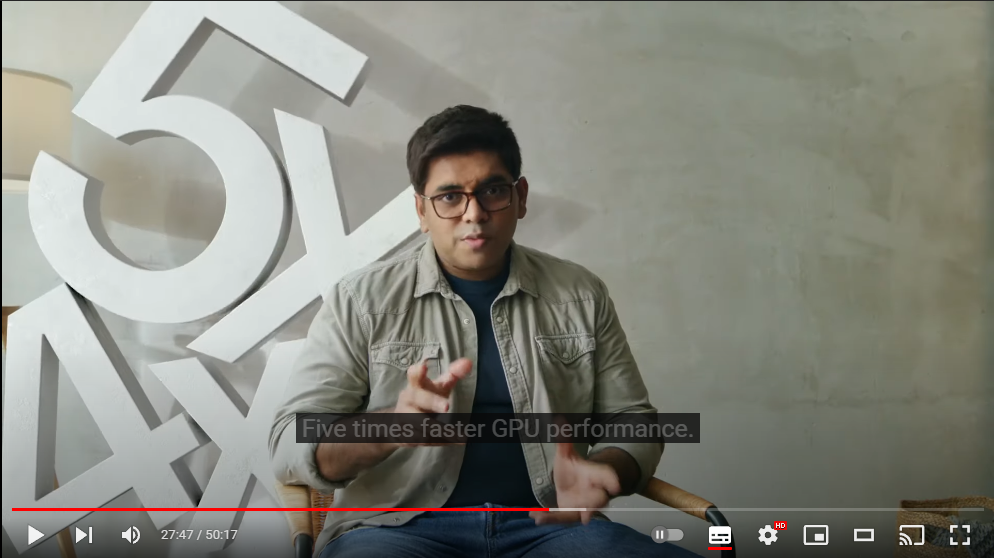 8x ProRes to ProRes rendering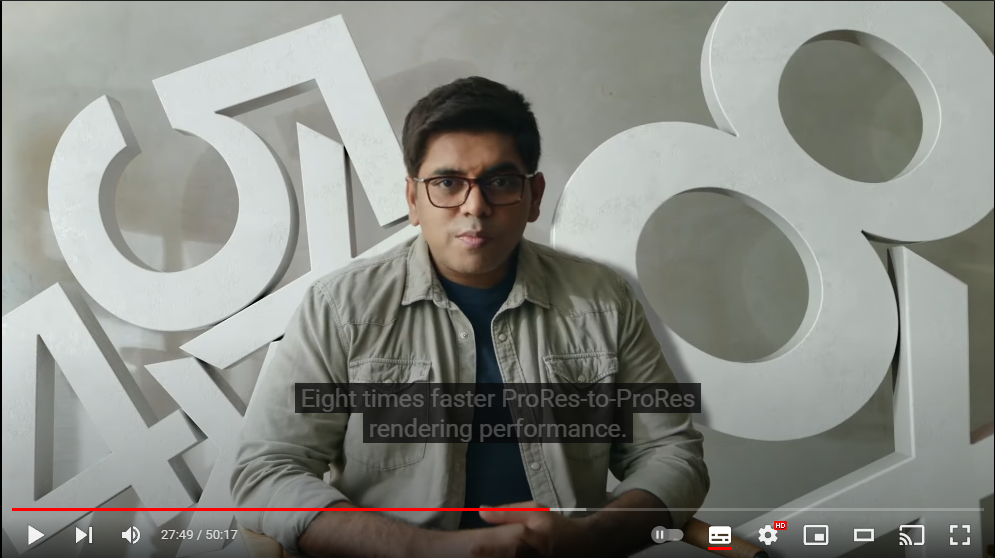 It seems that the comparison target is not clearly stated, but from Apple's product introduction information, it seems to be a comparison with the 13-inch Intel MacBook Pro.
For more information, please click here.
I will update when the situation becomes clear.
You may also find the following articles useful: Besides Windows, I'm also comparing it to older Intel Macs.