Question
I purchased DaVinci Resolve Studio (paid version), how do I switch from the free version?
I used the free version of DaVinci Resolve until now, but I purchased the paid version of DaVinci Resolve Studio.
How do I migrate and install my data?
Answer
All you have to do is replace the software.
You do not need to be aware of the migration of the information you have used so far.
By replacing the software, information such as the database is automatically inherited.
The same procedure can be used to change from DaVinci Resolve Studio (paid version) to DaVinci Resolve (free version).
1. Software download
Download the paid version of DaVinci Resolve Studio from Black magic Design's support site
It says DaVinci Resolve Studio xxx update because it mentions an updated article, but from this link the program downloaded is the full package installation program.
It's not a diff from a specific version. Please rest assured. Please note that you should select DaVinci Resolve Studio instead of DaVinci Resolve.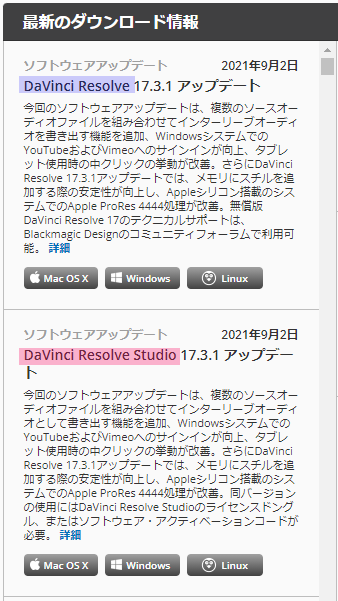 A menu prompting the user to register will be displayed, but you can download immediately by selecting "Download only".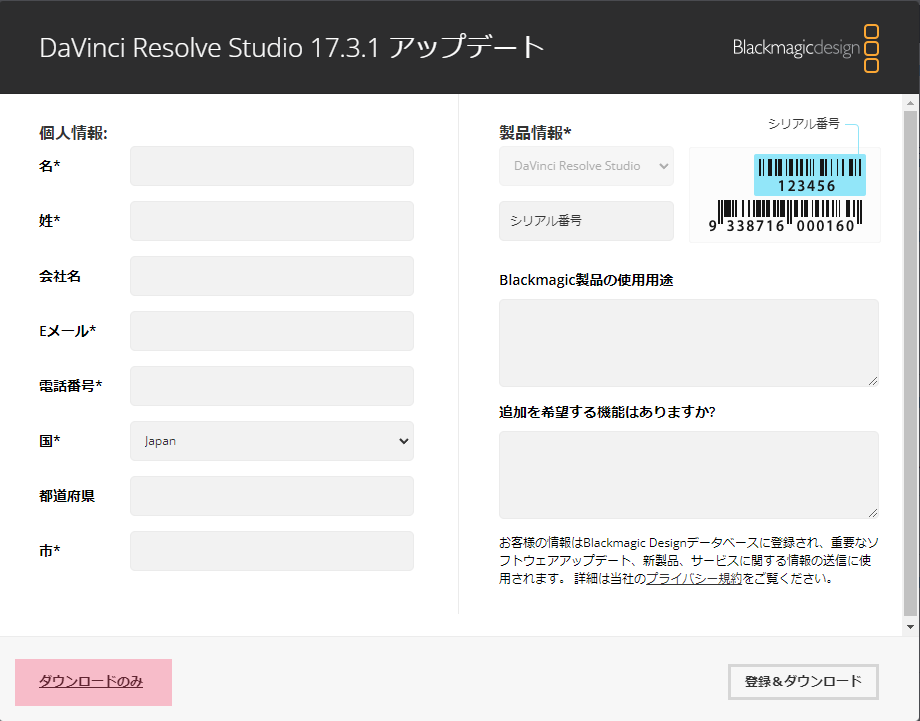 For the Windows version, the downloaded file is compressed with ZIP, so extract it to any location.
2. Uninstall the free version
In the Windows version, uninstall from "Apps and Features".


This preliminary procedure (2. Uninstalling the free version) is not required for the mac version. It will be uninstalled automatically at the timing of "3. Install the paid version".
3. Install paid version
Execute the installer obtained in replacement work-1 to install.
Items that can be changed are displayed along the way, but normally there is no need to change them.
4. Activation and Launch
You will be prompted for an activation code at startup.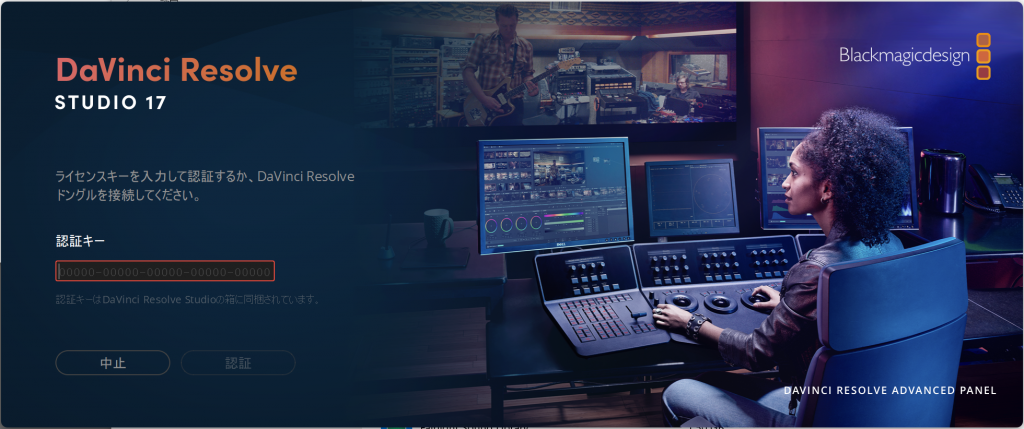 After entering the activation code, press <Authenticate> to complete.
For the USB dongle license version, connect the USB dongle to your PC before starting.