Question
When placing a clip with a different aspect ratio and timeline resolution on the timeline, the entire clip will be placed within the timeline resolution.
Is it possible to arrange this so that only one side fits inside the clip and the other side protrudes?
I think it is enabled when you want to use horizontal videos vertically without reducing the resolution as much as possible.
Is there only a transformation after placing it at the top of the timeline?
Answer
It can be set in "Process when resolution does not match" (former menu name "Resolution does not match") in "Format" of timeline setting.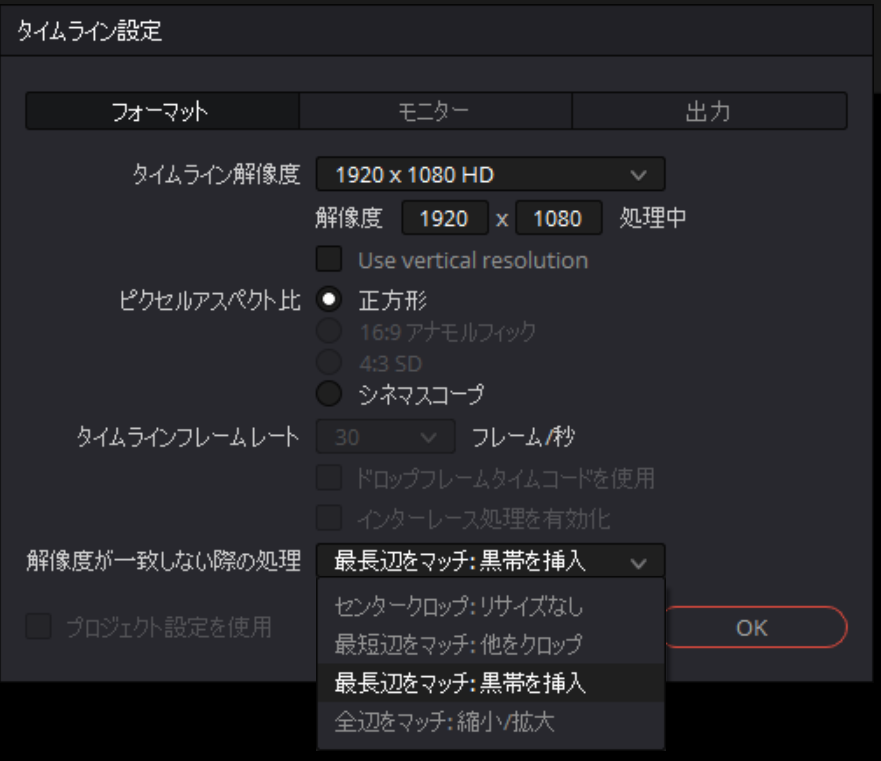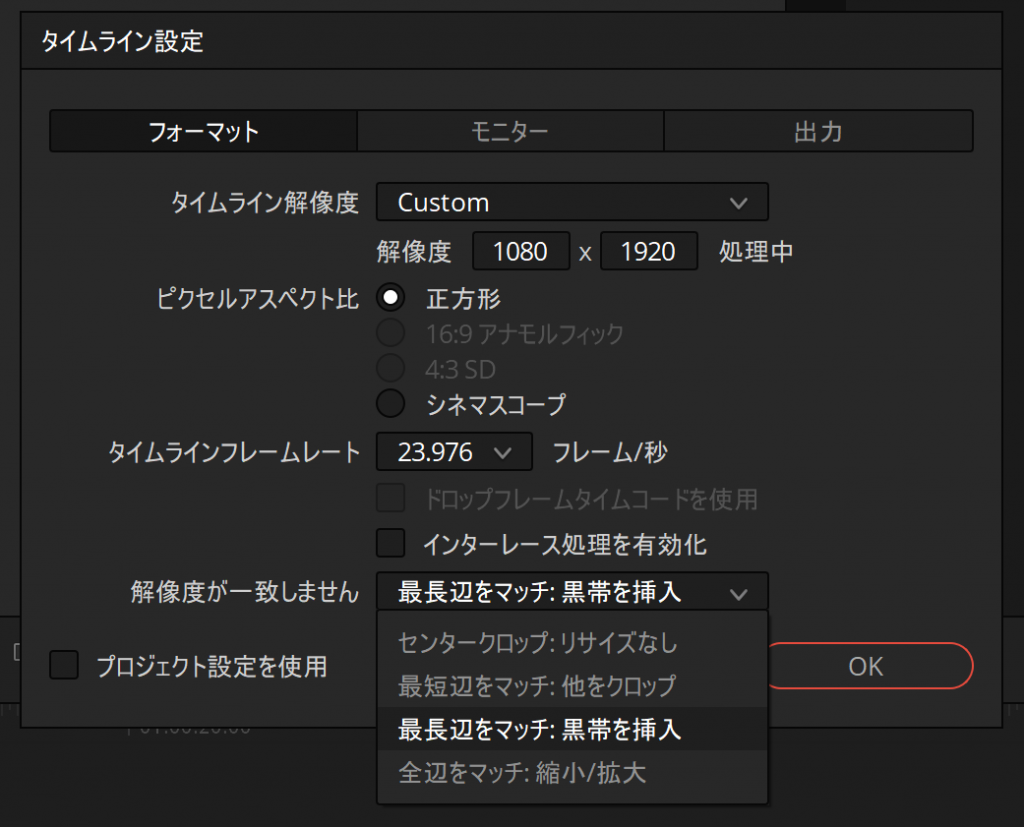 In the project settings, you can set it in "Files with mismatched resolution" in "Input scaling" of "Image scaling".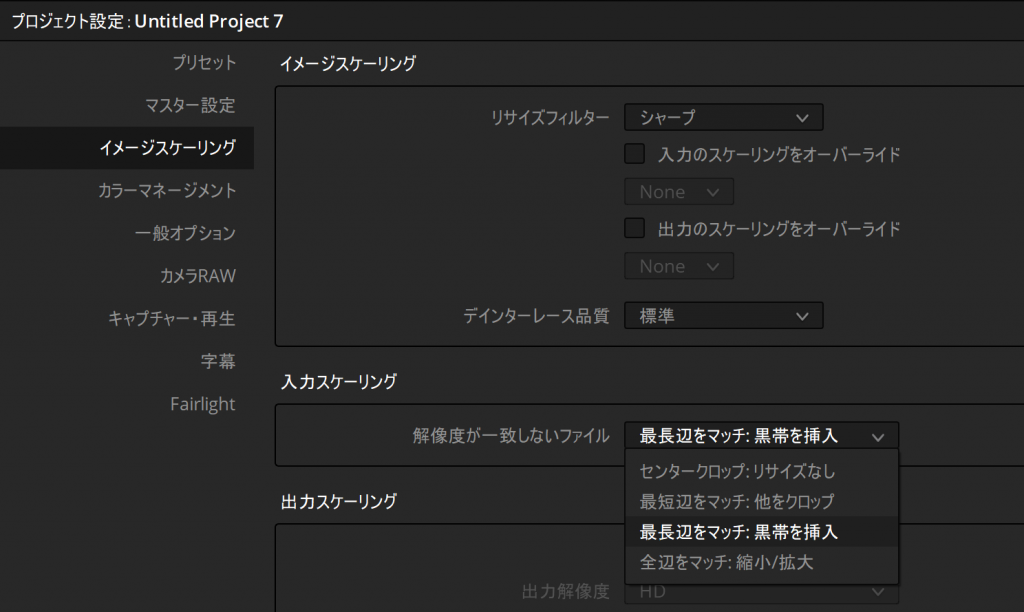 2023/03/03 Added that the menu name has been changed
# DaVinciResolve # DaVinci Resolve