Question
Are there any royalty-free sound effects collections available in DaVinci Resolve?
Answer
If you use DaVinci Resolve, you have the royalty-free Blackmagic Fairlight Sound Library. Over 500 professionally recorded Foley sounds including environmental sounds, footsteps, explosions, thuds, effects and more.
Also available in the free version of DaVinci Resolve.
Acknowledgments and Apologies
Regarding the procedure described in the past in this article, an error was pointed out in
DaVinci Resolve User Group Japan (DRUG-J) I didn't understand exactly how to add the Blackmagic Fairlight Sound Library and how to add something other than the Blackmagic Fairlight Sound Library to the Fairlight sound library, so I mixed it up.
Currently, the information is organized and divided into articles. Thank you for your advice. When making corrections, we prioritized the accuracy of the content rather than posting acknowledgments, and released an updated version that only corrected the content, which resulted in a lack of respect. We are here.
I am very sorry. We also deeply apologize to many people who were troubled by the operation due to the incorrect article.
For "How to add something that is not in the Blackmagic Fairlight Sound Library to the Fairlight Sound Library", we have separated the article and posted the link at the end of this article.
In addition, as you pointed out this time, we found that the procedure to check whether the Blackmagic Fairlight Sound Library was properly added was missing in the article, so we added the procedure for "confirming that it was added". I was.
procedure
Download from the following site.
(In an environment where the Blackmagic Fairlight Sound Library has never been installed, it should have been possible to set it up from the Fairlight menu, but I have not been able to confirm the image. I will add the procedure as soon as I can confirm it.)
I would like you to search for the link from the download information on the following support site, but I think it is quite difficult to find.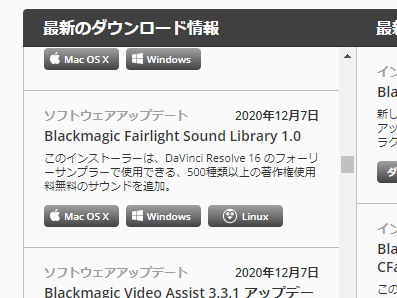 So it's a direct link.
mac
Windows
Linux
Please register and download.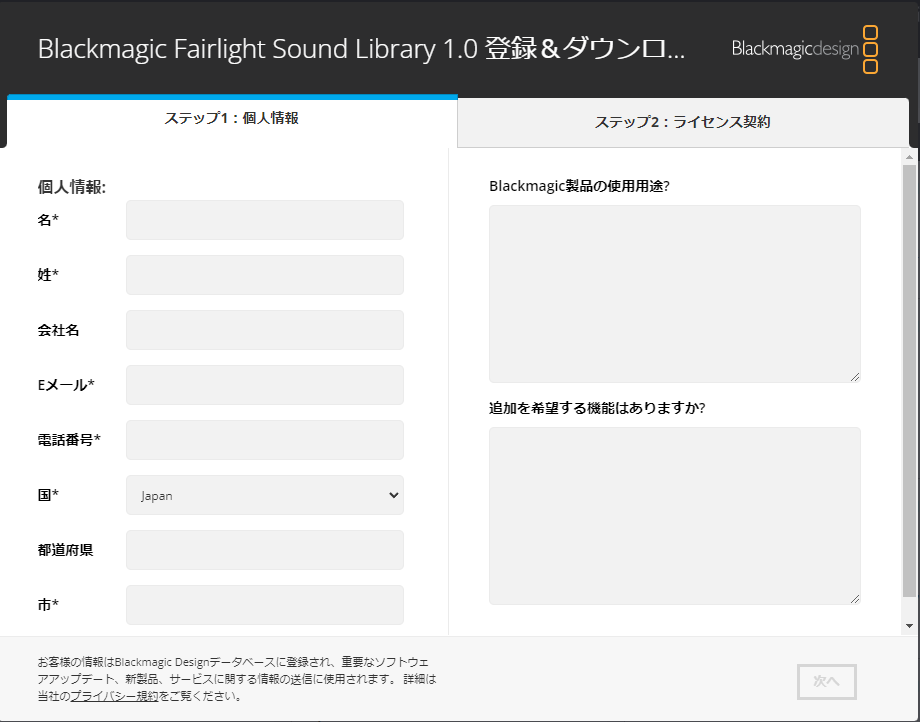 Click Blackmagic_Fairlight_Sound_Library_Windows.zip to downgrade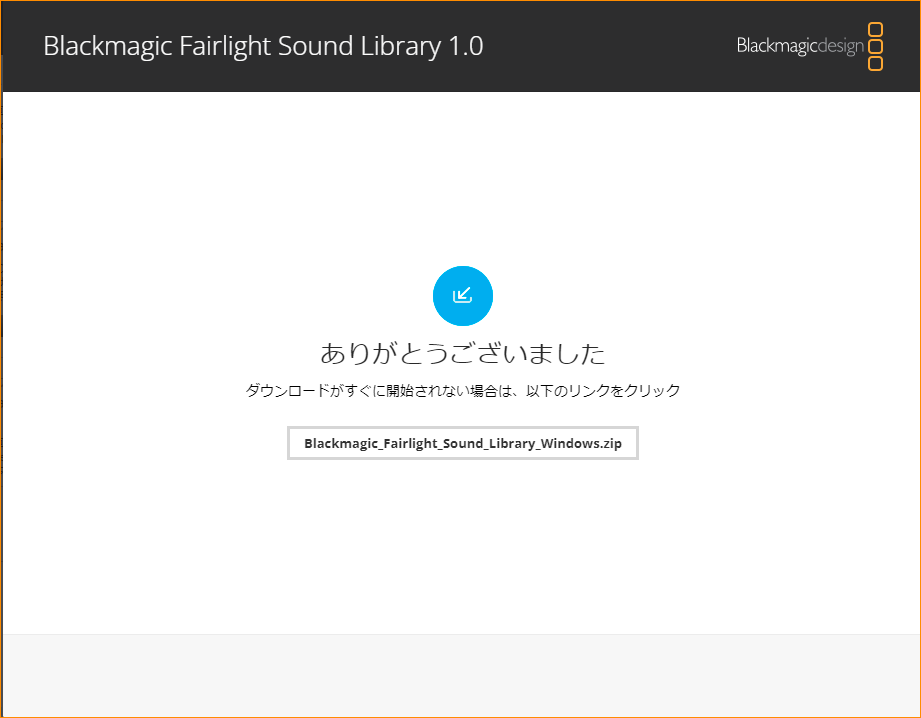 Run the downloaded one and install it. (Windows example)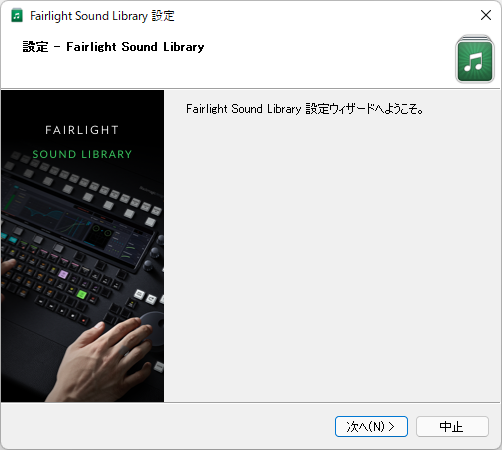 Make a note of the installation location.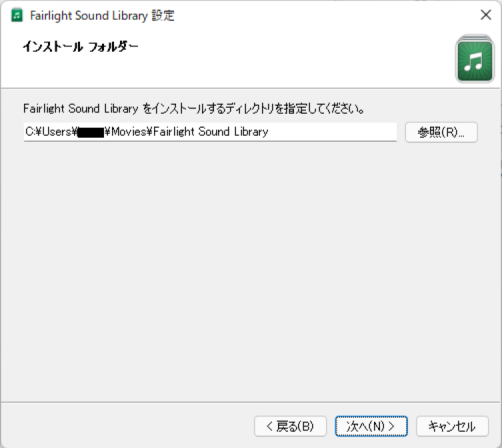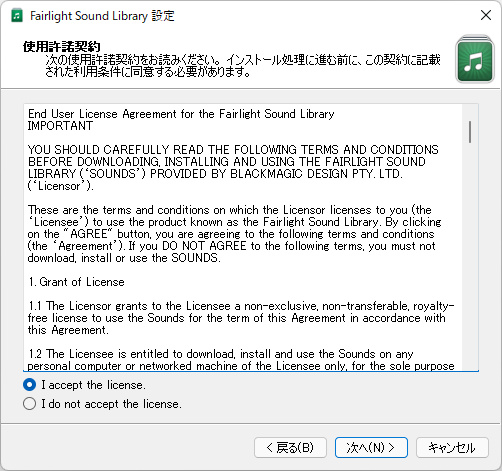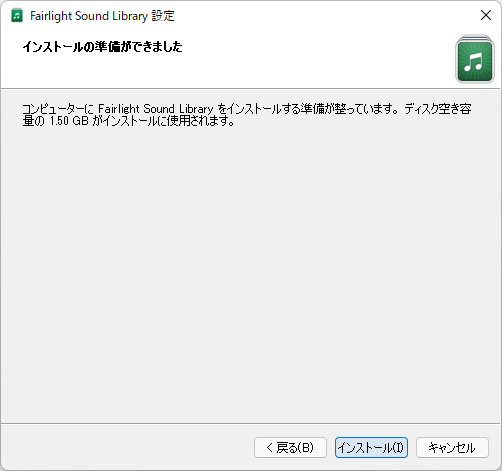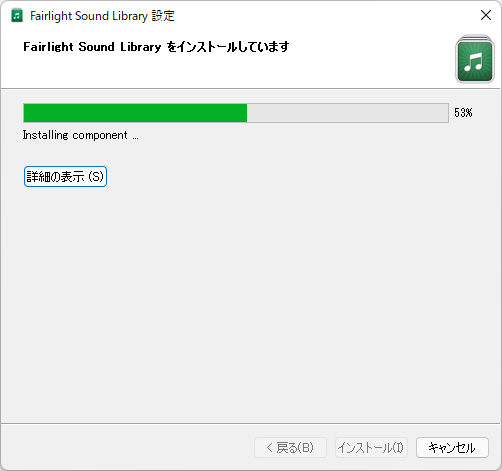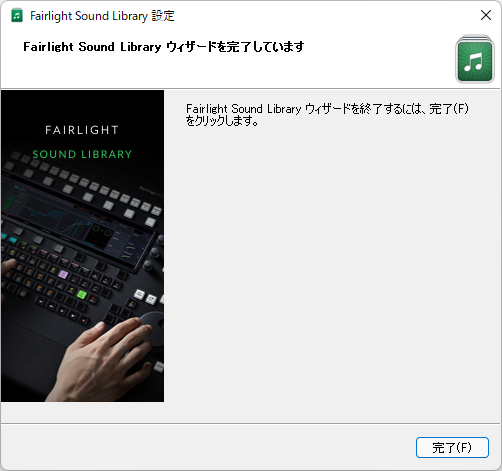 confirmation that it has been added
If you enter "***" in the search condition, a list will be displayed and you can confirm that the setup has been completed.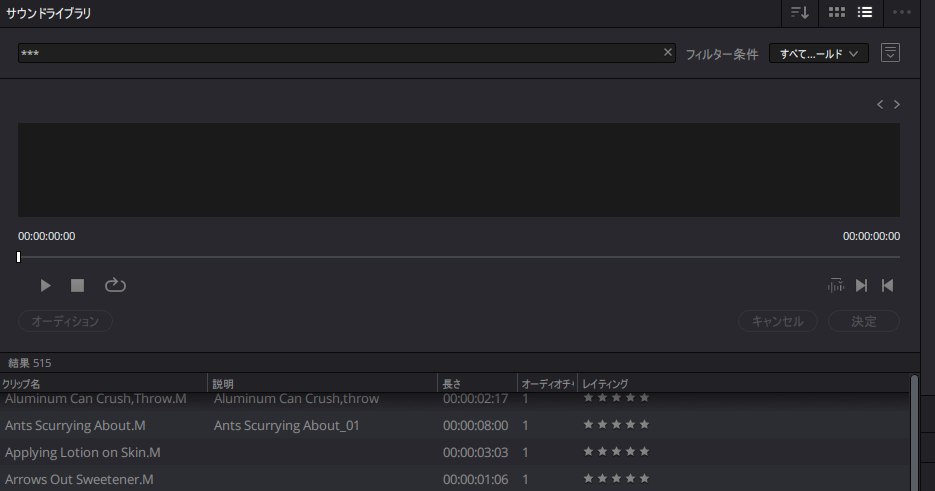 Reference: How to add something that is not in the Blackmagic Fairlight Sound Library to Fairlight's sound library
Reference: How to sort the sound library
Sound library, you can use it, but you can't sort it, so I think you'll be in trouble.
The workaround is the following article.