Question
When the clips of "Text +" and "Fusion Generator" that can be edited in Fusion overlap, even if you move the playhead to the position you want to edit and move to the Fusion page, the Fusion clip on the track below I can't open it in the Fusion page. Please let me know how to open the clip below in the Fusion page.
Answer
Select the Fusion clip you want to edit on the edit page, right-click and select "Open in Fusion page".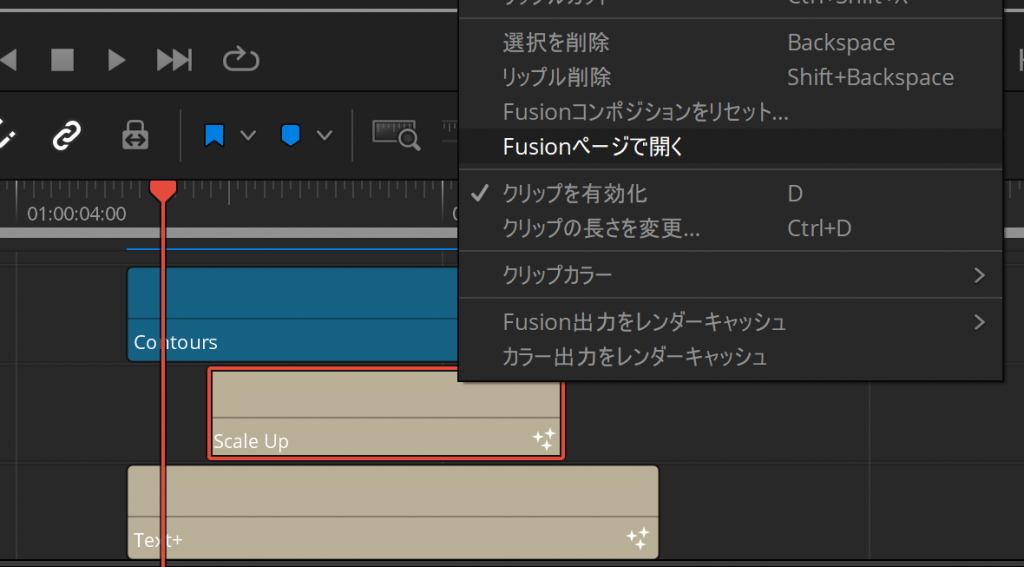 If you click the bottom page icon, the topmost Fusion-editable clip at the current playhead position is selected and displayed in the Fusion page.